Let's get started.
Head to our YouTube channel for camp activities you can do in your living room.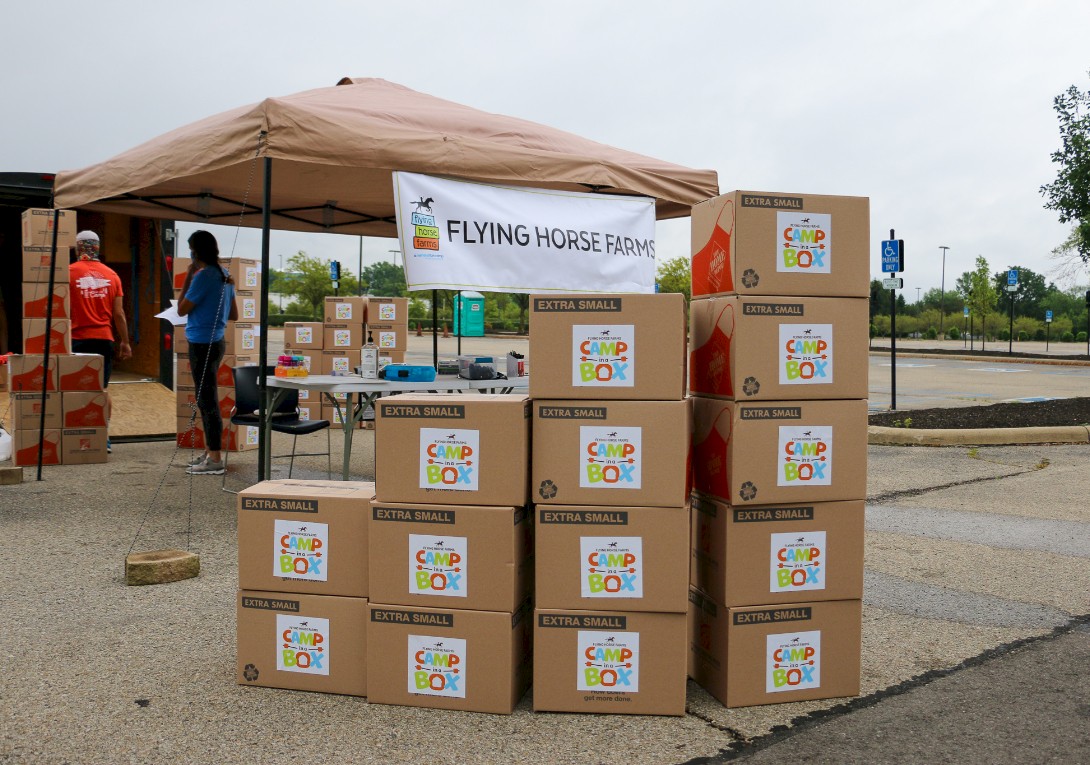 Camp-in-a-Box
FHF Summer Camp-in-a-Box applications are now closed.
More than 100 Camp-in-a-Box kits were sent throughout Ohio and beyond this summer. Kids had fun with their camp must-haves like nametags and wish sticks, plus the fun activities that came with their chosen activity – Chef Club, Camp X Space Club, and Change the World Club.
Stay tuned for more information on the next round of Camp-in-a-Box deliveries!
Stay in touch
Get updates about camp happenings, events, and everyday fun.