Join a team
that makes a difference.
Together, we transform the lives of children with serious illnesses for good.
Diversity & Inclusion
Every person involved with Flying Horse Farms holds one core belief above all else—that this place has the power to transform the lives of children with serious illnesses for good. We'd love to add your energy as we work to make that happen for more children. We're fully committed to creating a diverse and inclusive environment. Read more.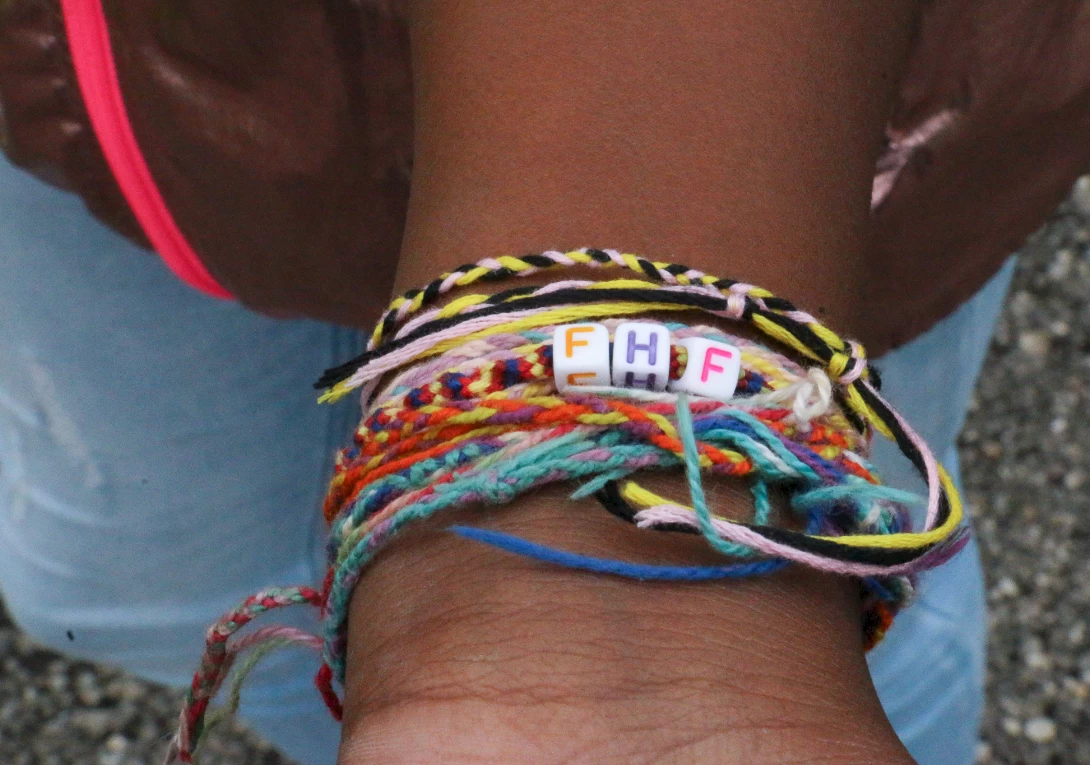 As the Marketing & Communications Manager, you are a natural storyteller, seeing the big picture and intuitively packaging it in a way to compel a variety of audiences. You thrive in a cross-functional role, working with multiple teams to always keep a finger on the pulse of the organization and identify the kernel of a story or message to share as it emerges. You often find yourself balancing between zooming out to the future and imagining 'what if' and zooming in to focus on the smallest details, ensuring excellence with each "I" dotted and "T" crossed. You listen for the story, seeing the ending before others and finding ways to draw people in, whether in an Instagram picture, a tweet, the website, a donor letter, or longform articles. You are a multimedia, storytelling extraordinaire; able to shoot, edit (photos/videos) and create content to communicate the camp magic that occurs at Flying Horse Farms. You are a strong writer and enjoy crafting copy, whether for print, social, the website or talking points. Some might call you a sponge, as you soak everything up. You enjoy managing multiple projects at once and collaborating with team members, designers, and other stakeholders to bring them to life. As a communications professional, you know that feedback is key to positive results, and both give and receive it constructively. You are nimble and savvy as needed, leaning on your strong organizational skills to implement plans with moving parts and managing multiple projects simultaneously and tapping into your big picture thinking to deliver the right message to the right audience at the right time. You enjoy wearing multiple hats, whether editor, copywriter, content creator, marketing and brand manager, proofreader or project manager.
Team Function Overview:
This role works within the Communications Team to support the mission of camp through communication, marketing, PR, and government relations strategies such as storytelling, impact messaging and brand awareness. The communications team drives media relations and creates print and electronic materials to connect with our campers, families, volunteers, and other important stakeholders, engage and retain donors and increase awareness in Ohio and beyond.
Required Skills & Experience:
3-5 years of relevant experience, including at least 2 years working in a communication specific role
Photo / Video capturing, editing
Ability to communicate effectively via phone, email and in person
Excellent editing and writing skills
Strong understanding of brand management
Ability to work cross-functionally with a variety of teams
Experience in CMS and social media management tools and platforms such as Hootsuite
Demonstrated website management experience
Advanced writing skills; clear and compelling
Articulate and thoughtful verbal communication
Proficiency in Microsoft Office, Adobe experience: In Design and Photoshop, all social media platforms
Ability to work collaboratively as a member of a small, dynamic team
Portfolio of work demonstrating an ability to write both short and long-form copy to a variety of audiences for a variety of channels
Preferred Skills & Experience:
2-3 years marketing communications experience in a nonprofit or agency setting
Strategic storytelling expertise
Experience with email platforms (Mailchimp)
Technologically savvy and trend aware
Experience pitching media outlets for earned media placement
Working knowledge of Lightroom
Familiarity with donor/customer relations management systems like Raiser's Edge
Digital and print production experience
Click here for a full job description. Interested in this position or know someone who may be a great fit? Please contact our HR Department at for more information.
Nursing Coordinator - Full TIme
As the Nursing Coordinator you wake up excited to provide excellent medical care for our campers. You build trusted relationships with families, campers, and hospital partners. You live by your medical expertise to confidently provide and support medical care for every camper. You have our camper's best interest at heart and make decisions on their behalf. You are confident that the work you do before, during, and after camp is critical to camp operations and the overall camper experience.
Your welcoming demeanor sets everyone you interact with at ease. You are a collaborator who enjoys partnering with other team members to ensure the camp experience is always safe and fun. You enjoy making sure families and medical team members feel welcome. The thought of improvising with a team member to figure out how to hang feeding tubing along a bunk bed at 3am to fix a camper's pump makes you smile. You embrace entering your stretch zone and approaching challenges focused on solutions.
You have a meticulous ability to lead a group of medical professionals and a knack for managing details about every single camper. You enjoy using strong organization skills and attention to detail to create efficient and safe processes. You are excited about opportunities to dream big, problem solve, and create novel approaches to engage more campers, create partners in medical volunteering, and grow the reach and impact of Flying Horse Farms.
Team / Function Overview:
The Medical Team recruits and supports campers and families to provide an integrated camp experience through medical, psychosocial & dietary adaptations. The medical team lives by "With Trust Comes Relief" and takes seriously the trust families place to keep their campers safe.
Responsibilities:
Supervision of in-camp nursing operations and host medical volunteers during all residential and weekend camp sessions
Recruit, interview, screen, and train volunteer nursing staff and seasonal medical staff
Teach both medical and non-medical staff and volunteers about medical conditions, and conduct camp-basic medical training for volunteers and seasonal staff
Process and conduct medical screening of campers, volunteers, and seasonal staff applications. Update, maintain and assure accuracy of medical information in the camper/staff computer database.
Actively participate in camper placement processes, which includes but is not limited to; medical analyses of campers by session, communication with families on camper status, follow up during and after camp with questions and/or medical concerns or clarification
Maintain and update meticulous databases of medical team volunteers.
Coordinate and take inventory of medications and stock the medical facility ensuring that all are in stock, working order and within expiration dates.
Prepare and distribute medical equipment/supplies (ex: first aid kits, AED's, etc.) throughout camp and perform equipment checks as needed.
Participate in weekly meetings, work on team projects, and be an active member of the Medical Team and Camp Operations Team
Be an active member of the SFCN medical community
Position is required to reside at camp during all summer and weekend camp sessions
Required Skills & Experience:
BSN in Nursing with at least two years of experience
Registered Nursing License, valid in the State of Ohio
Valid Driver's License
Valid BLS for healthcare professional certifications (PALS and ACLS preferred)
Proficiency with word processing, spreadsheet creation and online communication
Efficient, professional, and effective communication skills
Ability to live on-site during camp sessions
Preferred Skills & Experience:
Work PT/PRN in a hospital position, to maintain skills and critical thinking
Pediatric acute care or critical care experience
Prior leadership experience
Self-starter, with the ability to seek out projects
Camp experience
Expectations & Requirements for all Flying Horse Farms Staff:
We live our Values. We are each responsible for knowing our values and nurturing our culture:
We are All In. We demonstrate a willingness to do what it takes to get the job done, we are supportive and loyal, show up present and ready and we are passionate about "Campers First."
We have an Attitude of Optimism. We find what is working and make more of that happen, demonstrate adaptability within ambiguity, spread joy and hope and ensure everyone we interact with feels "Welcomed Home."
We are Trustworthy. We are consistent, dependable, and steady, truthful and operate with transparency, take ownership for our work and "See the Best" in others.
We Take Initiative. We are driven, work towards goals with fortitude, pay attention to details and find innovative solutions with "Fearless is Free" attitudes.
Volunteer at Flying Horse Farm