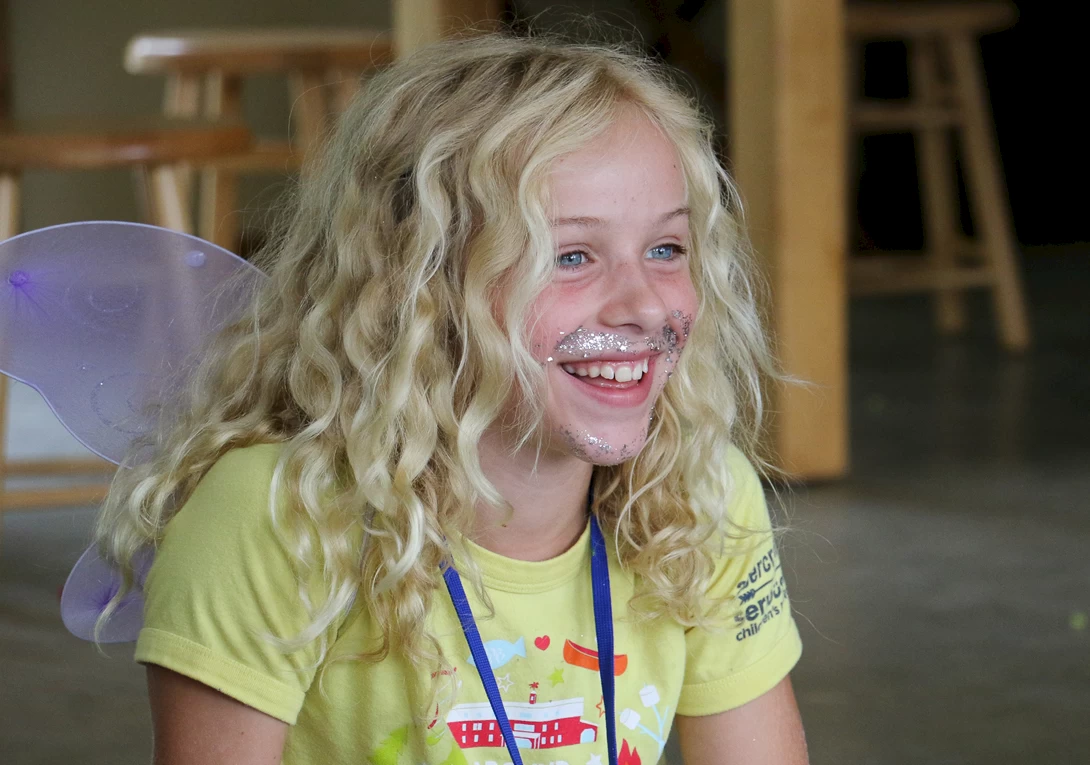 Our Mission
Flying Horse Farms makes it possible for children with serious illnesses to heal, grow, and thrive.
Campers first
Every decision we make has our campers' best interests at heart. It's that simple.
All crew, No passengers
It's the most appropriate line in each of our job descriptions: "other duties as assigned." We all do what it takes to get the job done—no matter how big or how small the task.
We see the best in each other
We treat each other how we'd like to be treated. It's an old rule, but it rings especially true at camp. It empowers us to be better team players, to create a friendly atmosphere, to have fun, and to accomplish big things for our campers.
Fearless is free
We believe the only way to spread our wings and fly is to take risks—boldly. We are each empowered to make change when we think it's needed. That means thinking on our feet, being creative, and doing more with less.
Welcome home
We are welcoming—to everyone, and at all times. Our campers, staff, volunteers, and donors will always feel a sense of belonging and appreciation here. Some call it being nice. We call it the best customer service on the planet.
With trust comes relief
We earn the trust of our campers and families by offering compassion, commitment, and the highest quality medical care possible. This creates peace of mind for parents and respite from the worries of daily life for our campers.
Celebrate every milestone
We help our campers achieve things they never thought possible. And as a camp, we accomplish seemingly insurmountable tasks without flinching. The best part? We take time to celebrate our successes every step of the way. (Usually with a dance, a costume, or maybe even a squirt gun.)
Giving feels good
Our camp thrives because of the work of our volunteers. We know there are countless volunteer opportunities available, so we work to make ours unforgettable and life-changing. And we're not surprised when it results in arm-hair-raising, happy-tear-inducing, deep-from-the-belly laughter and joy.
Anyone can give
Everyone is a potential donor. To inspire them to give, we connect them to camp in a way that makes their gifts tangible and rewarding. That means listening to our donors, recognizing them, and communicating with them at every level.
A simple thank you
goes a long way
We have stacks of thank you notes, and we use them. A lot. For volunteers, donors, supporters, and friends. And we say more than thanks; we share the impact they have on camp and celebrate their role in our extraordinary work.
Every child's safety is our top priority.
In addition to a lake, a pool, and a big red barn, our camp features a state-of-the-art medical facility and 24-7 on-site care from our full-time medical team.
We start by making sure kids are medically, physically, and emotionally safe at camp, so they can focus on fun. We understand that children with serious illnesses have special needs from diets to devices. Addressing those needs comes before anything else.
We also make sure they're mentally and emotionally safe because that's what builds confidence. Kids at Flying Horse Farms get the opportunity to freely explore interests and passions in a way they've never experienced, and get psychosocial, trauma informed support from on-site child life specialists.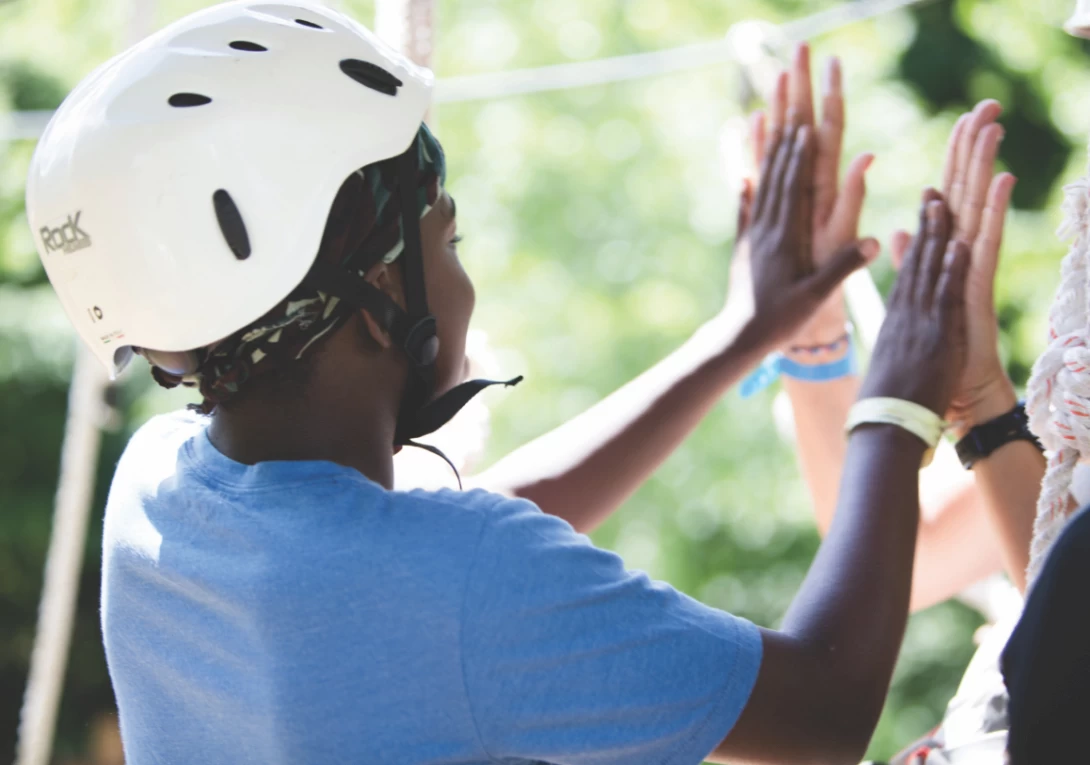 Diversity and Inclusion
We celebrate diversity and foster an inclusive environment. Community and belonging are a huge part of the camp experience.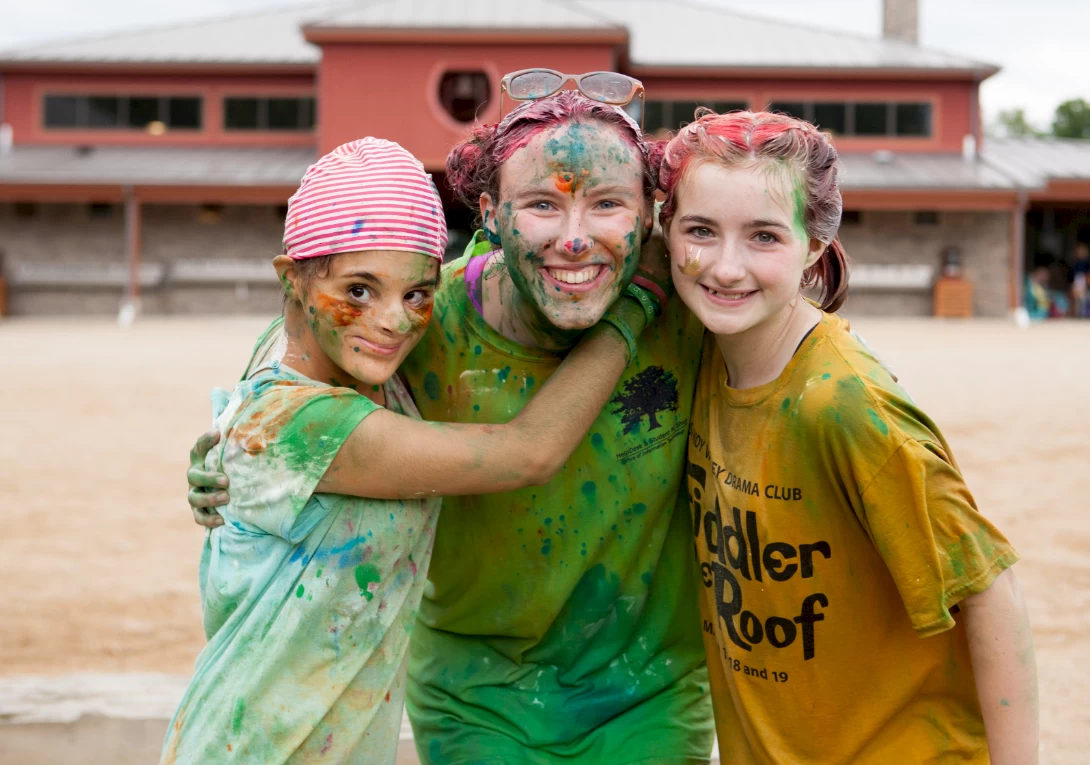 Interested in joining our team?
We're always looking for competent, caring, enthusiastic individuals.
Our Story
Learn how we got our start, and what it means to be the first prescription in holistic healing for children with serious illness and their families.

Stay in touch
Get updates about camp happenings, events, and everyday fun.