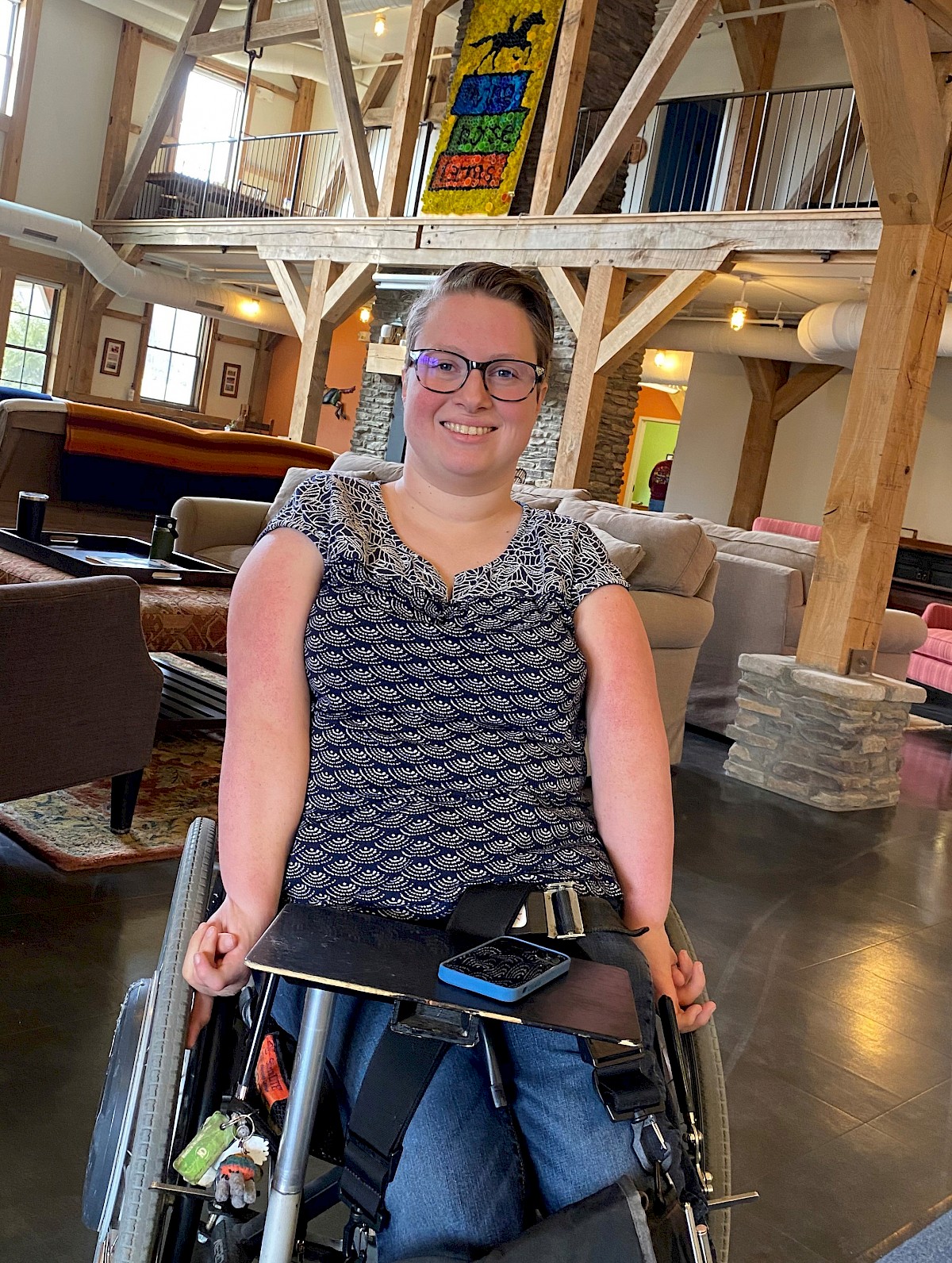 Meet Olivia Malmsten, Flying Horse Farms' Volunteer Coordinator! With a history of working at camp in a variety of roles, she'll lead our team of volunteers as camp hosts residential programming in the spring, summer, and fall.
"I've had the pleasure of working with Liv at Flying Horse Farms for several years," said Rob Lyberg, FHF Program Coordinator. "Her knowledge, patience, and experience will lend well in this role as we create incredible experiences for campers! As Volunteer Coordinator, Liv will do an excellent job supporting our volunteers and seasonal staff from the moment they apply to the closing campfire, and everything in-between."
Keep reading to learn more about Liv!
5 Things I Love: My family, my cat Elsie, traveling, anything chocolate, and camping.
Favorite Meal: Pesto with blackened chicken!
My Passion in Life: I love working with kids! It is such an amazing privilege to support them as they grow and learn.
Favorite activity at Flying Horse Farms? So many come to mind, but my favorite is archery.
What is your history with Flying Horse Farms? My first Flying Horse Farms experience was in 2015 when I worked as a cabin counselor during residential camp sessions. I loved it so much that I returned the next year and was able to serve as a Village Leader, which provided supervision and guidance for 3 cabins. Now, I am super excited to join the full-time team as Flying Horse Farms' Volunteer Coordinator.
What are you most excited about in your new role? Volunteers are such a critical part of the work we do at Flying Horse Farms. I'm excited to find ways to help them have the best camp experience while they help make amazing memories for the children spending time at Flying Horse Farms.
To me, camp means: Freedom. Camp allows you to be yourself, push your limits and make connections that would not be possible anywhere else.