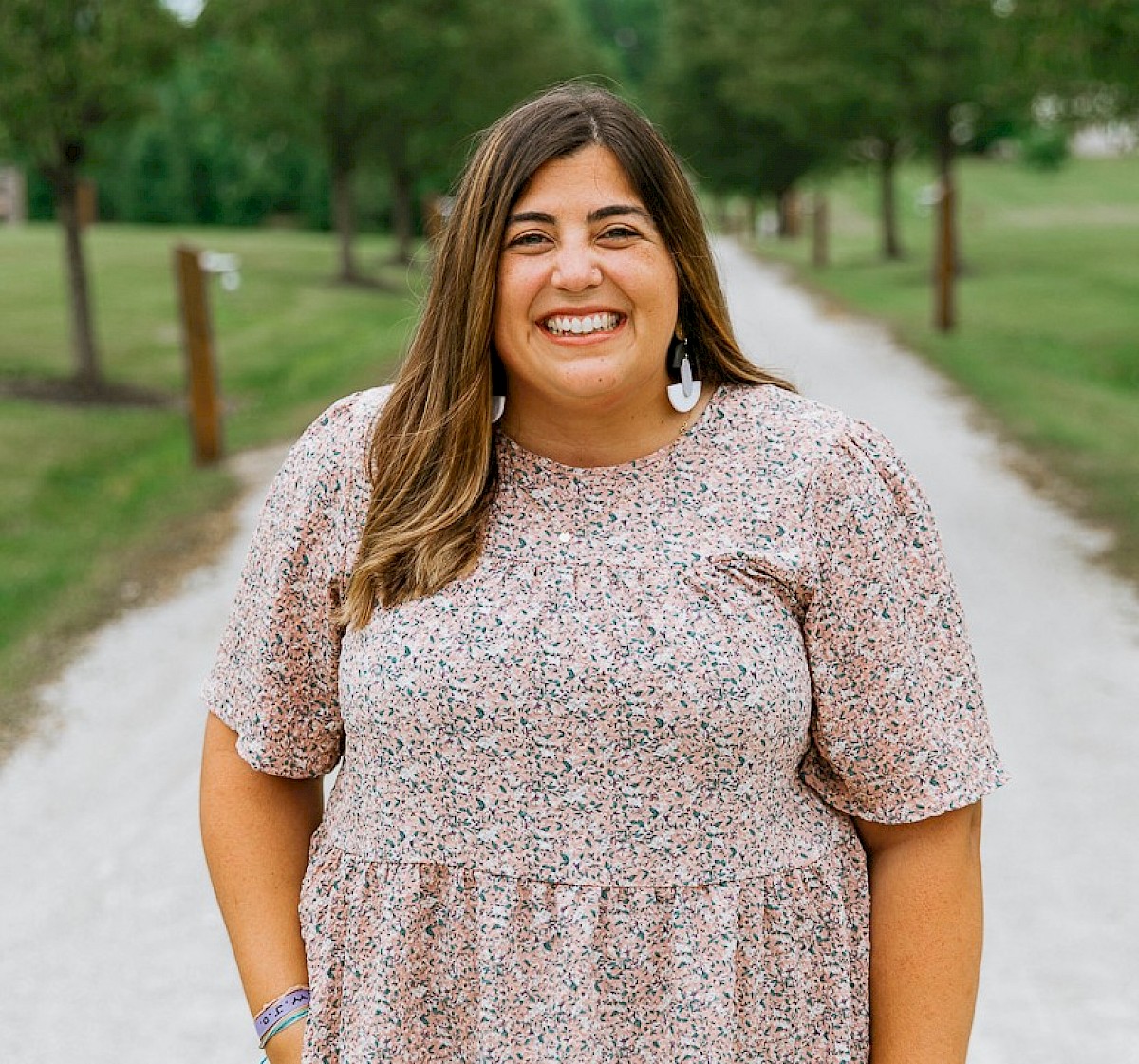 Healthcare Hero: Rachel Trego
February 8, 2022
When a former coworker read the details about a career opportunity as a social worker at Flying Horse Farms, she made sure Rachel Trego saw it. "It's meant for YOU." With previous camp experience and over a decade of work in her profession, Rachel joined the Flying Horse Farms team in April 2021, and she is truly a Healthcare Hero.
Tell us about yourself.
I grew up in Brookville, Ohio, and moved to Chillicothe in the middle of high school. My journey led me to Rochester, New York, and I completed my undergraduate degree at Roberts Wesleyan College. I then earned my Master's in Social Work with Nazareth College, and I have now been a social worker for twelve years!
I love flowers and creating with them! During the summer, I typically spend a lot of time in the flower beds and in the garden. My favorite place to travel would be anywhere with a beach and sun, and I also love spending time at home with my dogs, Rufus and Rosie!
Tell us about your role at Flying Horse Farms.
The social work profession is rooted in core values like service, social justice, the dignity & worth of a person, the importance of human relationship, integrity, and competence. As a social worker at Flying Horse Farms, I lead our psychosocial team who provides all support and care for any campers or family members that need it while at camp. Whether it is having a hard time coping with a change, homesickness, a medical treatment or having really big emotions, our team is there, ready to help however we can.
Why do you think a Flying Horse Farms experience is an important part of a child's healthcare journey?
Flying Horse Farms can be a prescription for holistic healing in a child's healthcare journey as it provides support and normalcy for every diagnosis. Just as important, it provides campers and their families with a network of other campers and families who have similar and shared experiences.
What do you think is the most beneficial aspect of volunteering at camp as a clinical practitioner?
Working in medical settings can sometimes be emotionally draining for a clinician. By working or volunteering as a clinician at Flying Horse Farms, you can find respite and a renewed love for your practice. Two years of a pandemic has proven that burnout is real. Being able to provide support to campers and their families in an outdoor and fun setting breathes life back into the reason you decided to serve in healthcare in the first place. It provides respite and recharge while still being able to utilize the skills that we have worked so hard on...all while having fun! Flying Horse Farms can provide clinicians a new perspective and lens in which to provide care by helping create magical camp memories for children with serious illnesses.
Do you have any favorite camp memories?
One of my favorite memories from Flying Horse Farms was this past spring at our first Family Camp weekend. It was cold with gray skies, but I found sunshine by spending the day getting to know families at the Sports Court, while playing Mosquito Tag, and by learning jokes from campers! I am looking forward to the 2022 camping season and creating many more memories that will last me a lifetime.
If you are interested in joining the medical or psychosocial team at Flying Horse Farms, visit the Seasonal Staff section at Careers - Flying Horse Farms.