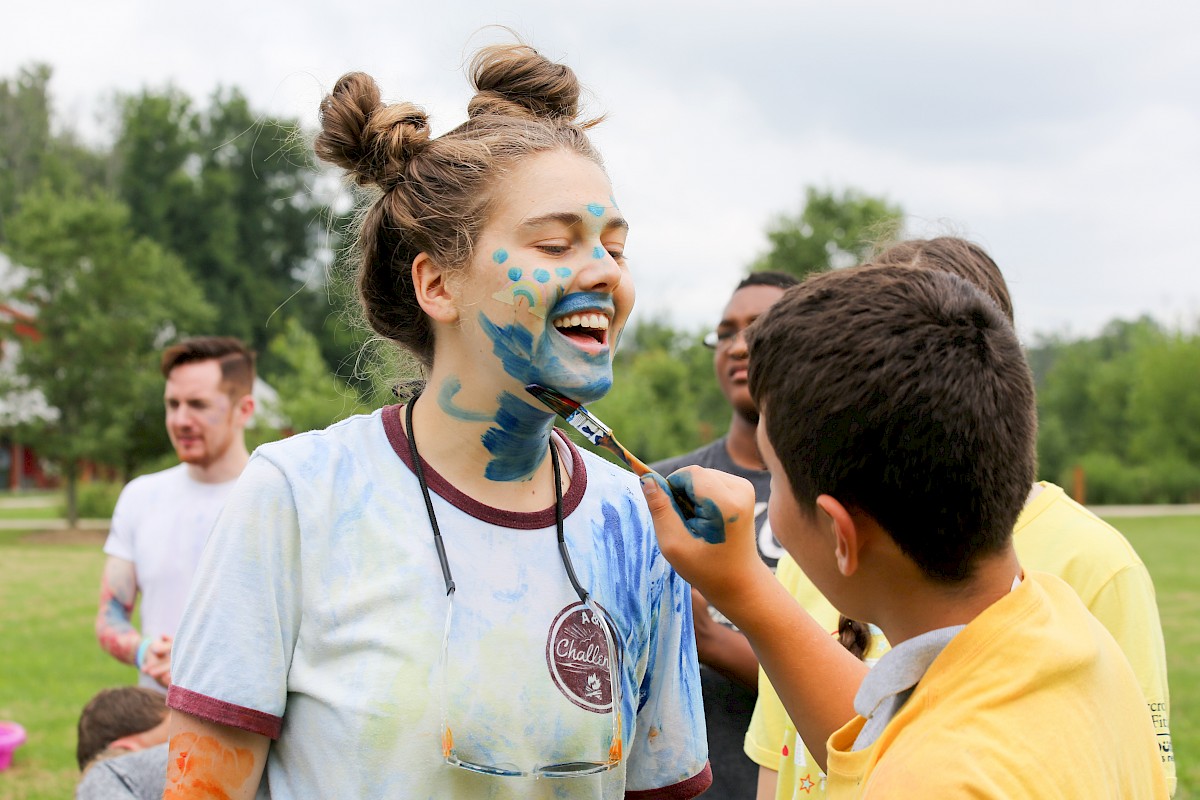 Healthcare Hero: Rachel Dawson
November 16, 2021
Rachel Dawson has been attending Flying Horse Farms as a camper and volunteer for 9 years. After learning about Child Life Specialists through her time at camp, she became one herself. Let's learn more about Rachel and why she is a Healthcare Hero!
Hi Rachel! Tell us why you love volunteering at Flying Horse Farms.
Hi, I'm Rachel! I have volunteered at camp in many different capacities which led me to a career as a Child Life Specialist. My first-time volunteering in this way at camp was so rewarding. It benefited my practice because I was challenged to bring my skillset into a unique environment. I learned how to utilize my training to best support patients and families in the camp setting versus the hospital setting. I think volunteering my training as a Child Life Specialist also allowed me more insight into the normal everyday aspects of our campers and families' lives that we do not get to see when they are at the hospital.
What is your message for those interested in becoming a medical volunteer?
To those who are considering becoming a medical volunteer at Flying Horse Farms, take the plunge! It may feel intimidating at first, like anything you have not tried before can be, but you will soon learn that camp is a place where anything is possible. The camp medical staff help your volunteering experience be fun and rewarding! Being a medical volunteer lets you see that our campers are kids first and they are not defined by their illness. And, it allows you to see the brighter and sillier side of medicine! It "fills up your bucket" and really reminds you why you chose to pursue a career in healthcare field in the first place.
Flying Horse Farms is an important part of a child's healthcare journey because it allows them to see that they are not alone in their illness. Perhaps they have never made a friend with a similar diagnosis, or they feel like their treatment isolates them physically or emotionally. Coming to camp changes that for them! The campers can meet friends and an additional camp family. This can be pivotal in helping them discover their inner strength, community, belonging and support.
What are your favorite memories from Flying Horse Farms?
I have so many Flying Horse Farm memories as a previous camper, volunteer, seasonal staff member and medical volunteer! However, I love the memories of fall family camps where the WellNest (the on-site medical facility) would be an open place for families to come and grab snacks, coffee or hang out when they need a break. A I also loved trick or treating through the WellNest during fall family camps. Color Olympics is also one of my favorite camp events as it allows campers to "challenge by choice" and truly live fearlessly...All while getting as messy and silly as they want!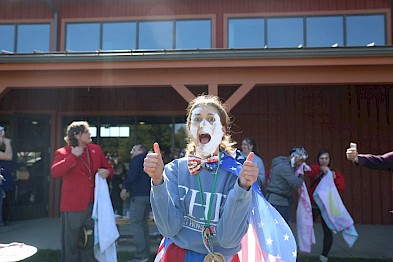 If you're interested in volunteering at Flying Horse Farms, we'd love to welcome you home to camp! Just fill out our online application, and someone on our team will contact you.