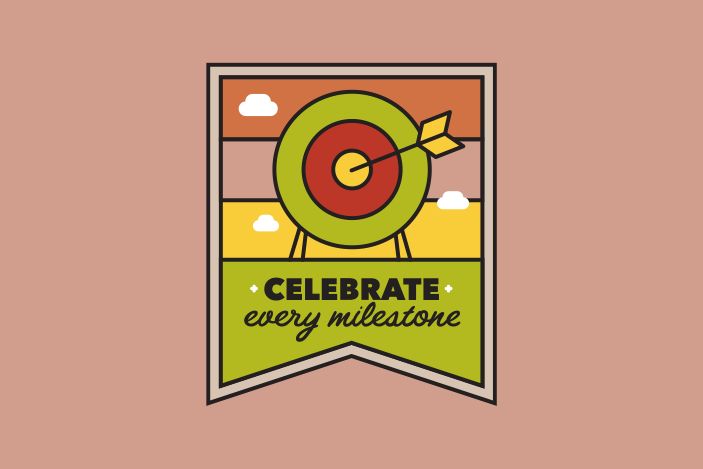 Celebrate every milestone
July 13, 2021
a letter from nichole
It's July and that means we're halfway through the summer camp season and we have more announcements and celebrating to share. Camp offerings are now expanded and open for applications to include three more Family Camp weekends this fall, along with the return of an onsite, in-person Adolescent Young Adult (AYA) weekend in November!
AYA weekend, which serves ages 16-21, allows campers to return for a program experience that includes expanded life skills programs like grocery shopping on a budget or changing a car tire along with fun camp activities. This program allows past campers who are navigating young adulthood the opportunity to continue bonding with peers in a trusted, safe space. After the turbulence of 2020, this year's AYA session will provide a much-needed break and moment to breathe at a familiar place for an age group that has experienced the loss of missed life milestones, intense mental health struggles. All of which is on top of transitioning from a child with a serious illness to an adult with a serious illness.
This return to onsite AYA, campers-only, programming is certainly a milestone worth celebrating! Because at Flying Horse Farms, Celebrating Every Milestone makes camp, camp. Everything from dancing in the Dining Hall to successfully crossing the ropes course is celebrated.
At camp, taking a manageable risk like crossing the ropes course or getting on stage at campfire is called putting yourself into the stretch zone. Dipping a toe into the stretch zone is what creates transformation—a hallmark of the camp experience. Once campers do something they once thought impossible, they carry that confidence forth throughout the year in their everyday lives. This might look like trying new foods, swallowing a pill versus crushed in apple sauce, or administering their own transfusion. Close to 100% of parents and caregivers have shared they see positive changes in how their child views their illness, themselves, and more following a residential program experience at FHF.
With summer in full swing, we continue to celebrate so much this year. The A&F Challenge is returning this fall. And the biggest celebration of all? Camp's 10th anniversary, of course! Celebrate with us at the Campfire event or any other camp event mentioned in the e-newsletter. We'll also be hosting another Friends of Camp webinar next month (save the date for August 26!) and would love to see you there.
Cheers to celebrating a decade of camper milestones!
~ Nichole