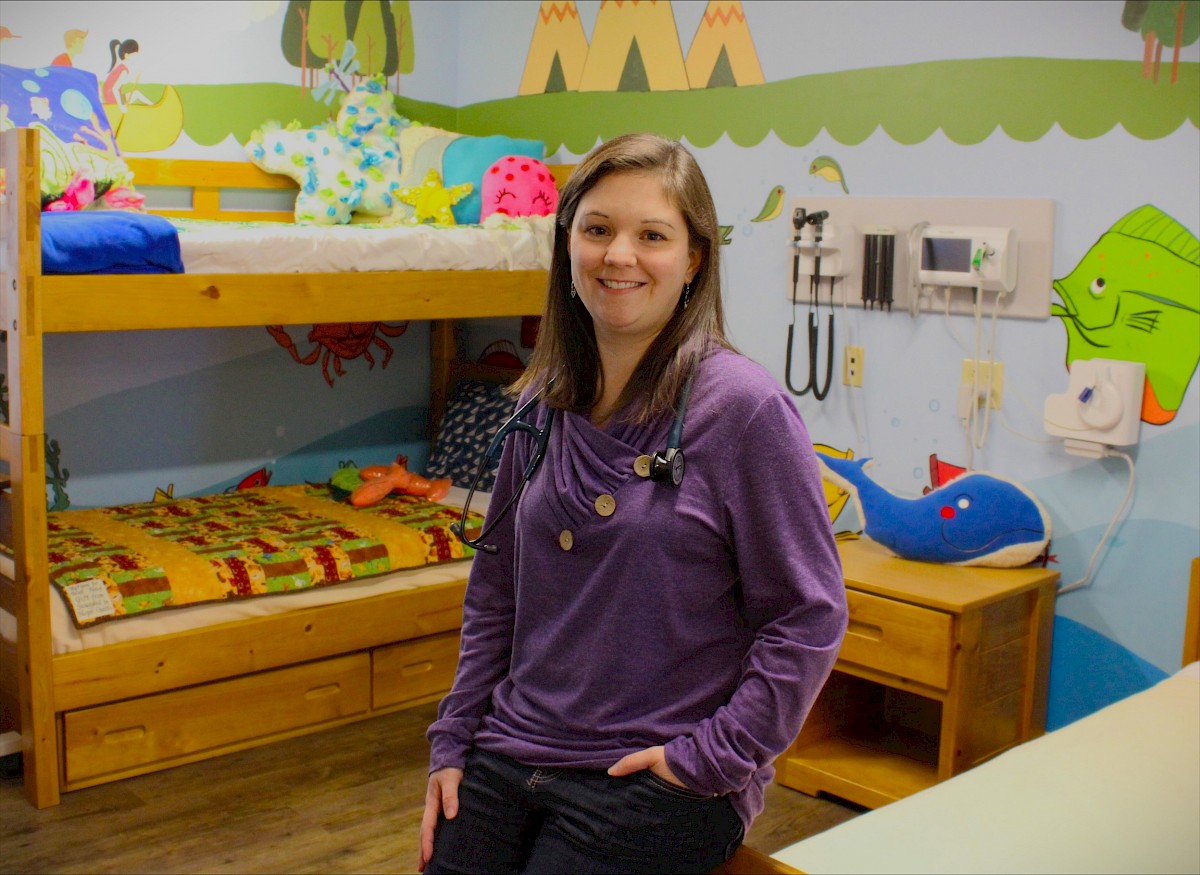 Welcome, Dr. Uhl!
February 10, 2022
Flying Horse Farms Welcomes Dr. Bethany Uhl as Medical Director
With a passion for pediatric care and fond memories of attending camp as a kid, Dr. Bethany Uhl knew she had found the right place to use her expertise at Flying Horse Farms. As our Medical Director, Dr. Uhl will be working year-round on safety and quality initiatives so campers can thrive and just focus on being a kid. During camp sessions, she will be overseeing the medical team of nurses and physicians and will be available for any support our campers or staff may need. We sat down with Dr. Uhl recently to discuss her journey with Flying Horse Farms.
You most recently spent six years serving at Nationwide Children's Hospital as an urgent care physician. What memorable moment left a lasting impact on you?
Working in urgent care for Nationwide Children's Hospital has been an incredible opportunity to serve diverse patients across a spectrum of health. I have been able to diagnose and treat common illnesses and have also been a physician delivering a life-altering diagnosis. The best part of working in urgent care is being available when a family needs you most. The moments that stick out most to me are when I'm able to turn a scary or painful experience into a calm or even fun visit for that patient. When camp is not in session, you'll still find me working in urgent care settings!
What drew you to Flying Horse Farms? What are you looking forward to the most?
Growing up, I spent six years attending summer camps as a camper then six years working at a summer camp. Camp was transformational in my own life, including meeting my husband Evan there. I only left working at camp to start medical school and never imagined I could find my way home to camp again. It is a dream come true to be able to combine my passion for high-quality medical care with my love of summer camp.
What will your role be at Flying Horse Farms?
As the Medical Director at Flying Horse Farms, I'll be working year-round to make camp as safe as possible so our campers can thrive at camp and just focus on being a kid. During camp sessions, I will be overseeing the medical team of nurses and physicians and available for any support our campers or staff may need.
What has impressed you about camp?
Everyone on the staff at Flying Horse Farms really lives the values of camp. It has been fun to work alongside people working hard to put campers first in every decision while they develop amazing and safe experiences. I have also really enjoyed learning about how many people and organizations support camp with their giving and talents! We're able to do some amazing things at Flying Horse Farms because of the generous support of donors and supporters.
What are your goals or vision for the medical offerings at Flying Horse Farms?
I'm looking forward to building on the solid foundation of medical care delivery at camp through a data-driven approach to ensure the highest quality of care. I take the trust in medical safety seriously and consider it an honor that families allow us to care for their children. Our team will be exploring ways to expand whom we are able to serve as well as ways to better serve the campers we already welcome to camp. We also hope to continue to strengthen partnerships with healthcare workers and increase our support for them and the important work they do year-round.
Where do you think Flying Horse Farms fits into a child's healthcare journey when managing a serious illness?
Being a camper at Flying Horse Farms can remind a child they are more than their diagnosis. Instead, campers can be defined by the number of bullseyes they hit on the archery range, or obstacles they overcome on the high ropes course or any other challenge they choose at camp. There is powerful healing and belonging in seeing another child with a similar scar, similar tube, or similar medical treatment. Camp offers an opportunity to transform that child's perception of themselves and their own capabilities.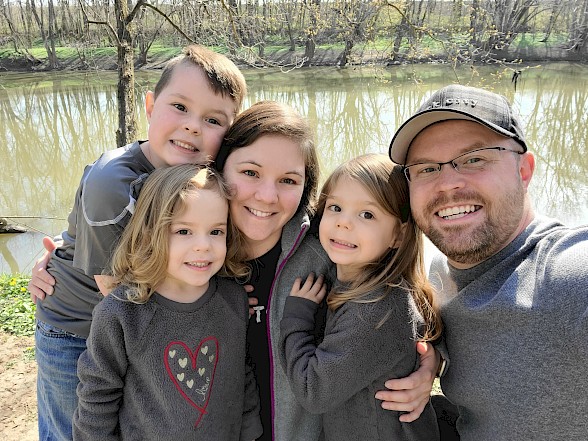 How do you recharge?
I most enjoy finding moments of peace and relaxation to reset. Sometimes that's relaxing with a good book, and sometimes that is a hike through the woods, but those quiet moments are what recharge me most.
On a day off, you'll likely find me chasing my four-year-old daughters, Aubrey and Emery, through the house to elicit some giggles or playing a board game with my 7-year-old son, Levi. We also love family adventures to picnic in a park, find a new playground, or explore somewhere new. I also love traveling with my husband whenever we can.
What would you tell a child who is hoping to come to camp at Flying Horse Farms for the first time this year?
There is something for everyone at camp! Come ready to catch as many fish as possible, conquer the high ropes course, and make forever friendships. You will have so many opportunities to grow and experience new things while making memories you'll never forget!
To me, camp means...
Camp means opportunities for a transformational experience unlike anywhere else. There's tangible magic to a camp environment which opens the doors to growth and fun on a different scale.